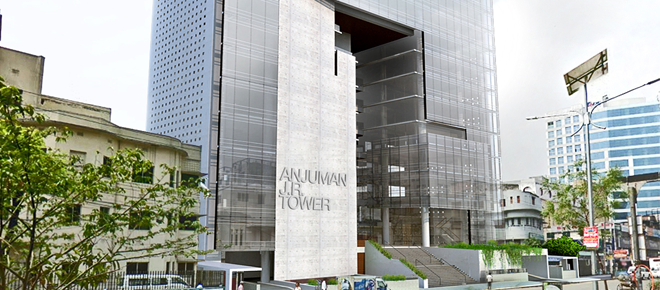 Welcome to Anjuman Mufidul Islam
Anjuman Mufidul Islam was founded in 1905, in Calcutta, British India, as a voluntary, non-profit and non-political social welfare organization by a prominent businessman and philanthropist, Sheth Ibrahim Mohammad Dupley of Surat. Sher-e-Bangla A. K. Fazlul Haque, Syed Nawab Ali Choudhury, H. S. Suhrawardy, Khawja Nazimuddin & other leading personalities of twentieth century gave leadership to Anjuman as Presidents of the organization. Anjuman was established in Dhaka, in September 1947 after the independence and partition of British India as a branch of Calcutta office. Since 1950 Anjuman continued to march forward, as an independent institution under the leadership of Habibullah Bahar Choudhury, Justice Hamoodur Rahman and Justice Abdur Rahman choudhury. Al-Hajj A. B. M. G Kibria, a former Inspector General of Police, a former Ambassador and a former Advisor to Caretaker Government (1990-91) served as the President of Anjuman from 1993 to 2011. He made great contributions towards the development of Anjuman. Mr. Md. Shamsul Haque Chishty, a former Secretary to the Govt of Bangladesh, succeeded A. B. M. G. Kibria.

Mr. Mufleh R Osmany, former Foreign Secretary and Ambassador is the incumbent President of Anjuman. Under his initiative and leadership, eighteen storeyed Anjuman J. R. Tower at kakrail is being constructed which is the Head Quarter of Anjuman Mufidul Islam.